11th February 2010 - TR2 to TR6 PRODUCTION COMING SOON

We're currently in pre-production for the next saga in
the Triumph series. This will cover the Triumph Roadster
series of cars up to the TR6. We aim to get plenty of
former engineers and stylists responsible for these cars
in front of camera to tell us their memories and track down
plenty of archive material in addition to the new material
we shall film to help move the story along.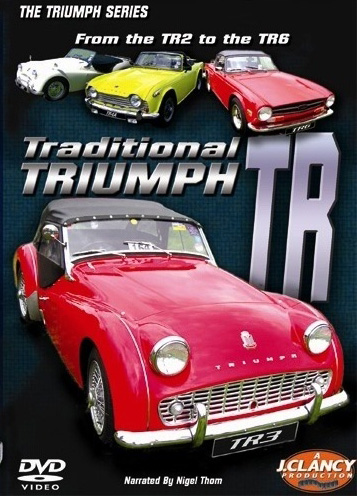 23rd September 2009 - SPITFIRE/GT6 DVD - "CODE NAME: BOMB"
The DVD's have arrived and will be sent to customers tomorrow. Dealers should receive them for distribution in the next few days. The present dealers are:-

TriumphDVD.co.uk - 01579 346716
Robsport International - 01763 262263
The Triumph Sports Six Club - 01858 434424
Jigsaw Racing Services - 01536 400300
Canley Classics - 01676 541360
Justriumph - 01260 224743
The TR Drivers Club
7th September 2009 - SPITFIRE/GT6 DVD - "CODE NAME: BOMB"
'Bomb' has now been sent to APR Media to have it pressed at Sony Labs. This process takes about 4 weeks so the target October release date looks certain to be met.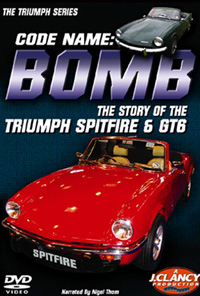 28th July 2009 - VINTAGE & PRE-WAR TRIUMPH DVD - READY FOR RELEASE
We take a trip to Rockingham Castle for an outstanding turnout of Pre-1940 Triumphs ranging from a 1928 Fifteen up to the last of the line 1940 Dolomite Roadster. Enjoy the sights and sounds of these wonderful vehicles as we go back to a time when the Triumph Motor Company produced 'The Finest Cars In the Land'. Meet some of the owners and see the concours awards showing perhaps the best example of each model anywhere in the world today.
13th May 2009 - SPITFIRE/GT6 DVD - "CODE NAME: BOMB"
Expected release date for this DVD is October 2009. The production is now in full swing and looking very good. This will feature input from a wealth of former Standard-Triumph engineers and stylists making it a worthwhile addition for anyone at all interested in the history of our favourite marque.



10th October 2008 - STAG DVD UPDATE
Expected release date for this release is 16th October 2008. The DVD can be ordered HERE.


24th September 2008 - STAG DVD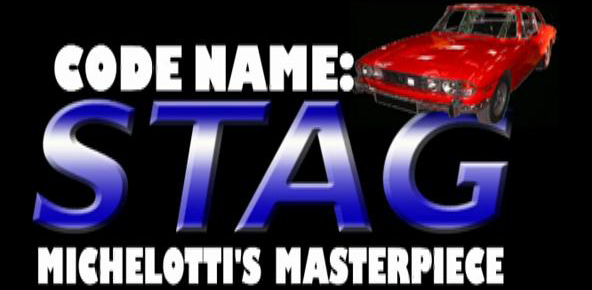 This has now been dispatched for pressing. Hopefully the finished discs will be back and available in about a month's time. Click HERE to go to the Code Name: Stag DVD page where you will find a 2 minute trailer, stills and a wealth of additional information including a complete listing of what is to be included on the double disc DVD set.


4th August 2008 - 'FOUR SEASONS ON TREWINT FARM' released and now available. Click HERE for more information about this DVD.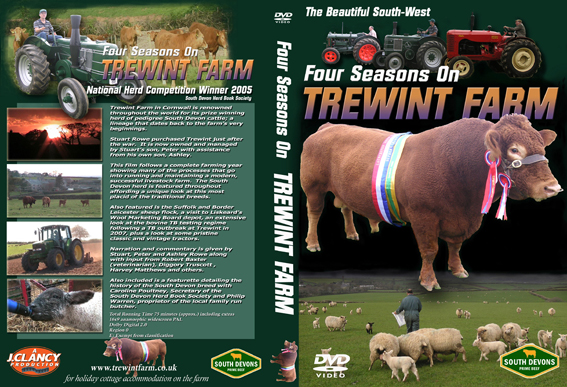 5th April 2008 - 'CODE NAME: BULLET'. One year after its original release and 'Bullet' has sold out - a re-pressing has resulted and new stocks are available now. For more information click HERE .