____________________________________________________________________________________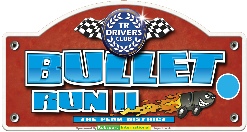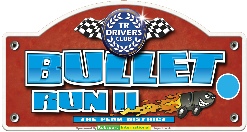 RALLY PLAQUES FOR THE BULLET RUN ARE SPONSORED BY TRIUMPH SPECIALIST ROBSPORT INTERNATIONAL

Saturday saw us head off in convoy into the Peak District. A planned stop for lunch and returning to the Hotel early evening. The total mileage was about 180 miles. During the evening former Triumph personnel talked us through some of the history of Triumph styling and other aspects of taking our favourite cars from the concept stage all the way into production. David Keepax, Triumph Stylist, was a great supporter of the TRDC and this year we held the run in his memory. It was fitting therefore to welcome his Triumph Styling Studio colleague, John Ashford, who not only told us of his own long career but also some of the work undertaken by Mr. Keepax, most notably the styling of the Triumph Dolomite.
Sunday saw another drive, this time a short one to the Triumph Sports Six Club museum in Lubenham where we were invited to look around the fantastic displays and enjoyed a BBQ cooked by the fair hands of TSSC Editor, Bernard Robinson.
HELD ON 9th to 11th June 2017
The second running of the Bullet Run was another hugely enjoyable event. The unique nature of these gatherings makes for a very friendly occasion combined with a great drive and the chance to meet some of the men who created our cars.
____________________________________________________________________________________
The Bullet Run is sponsored by Lancaster Insurance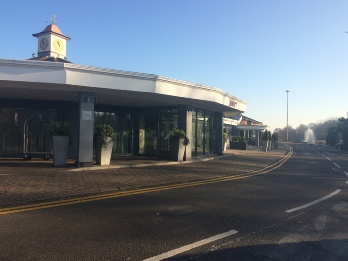 The Bullet Run is sponsored by Lancaster Insurance
The Bullet Run once again followed in the footsteps of the picturesque driving routes enjoyed by the Triumph test drivers. The area chosen this time was the Southern Peak District. The Hinckley Island Hotel, Leicestershire LE10 3JA was the base for the weekend where great rooms at discounted rates were available as well as our own conference suite for the Saturday evening meal and Triumph talk with former members of Triumph staff, plus the TRDCs Honorary President and TR7 Stylist, Harris Mann.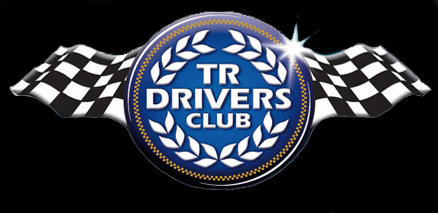 The main focus for the Saturday evening talk was styling in memory of the late David Keepax. David's style for the TR7 replacement 'Broadside' proposal can be seen among the images on the left. Also included is Harris Mann's original full colour 'Bullet' concept which he brought along to show us among much of his other work from a lifetime in the automotive industry. John Ashford from the Triumph Styling Studio showed us his original colour Lynx style and also some of the work carried out by Dave Keepax. David Jeanes was one of Triumph's development engineers and represented the next stage in the development of Triumph cars on the night. Special guest for the Saturday run and dinner was Mary Holt, sister to the late, great David Keepax.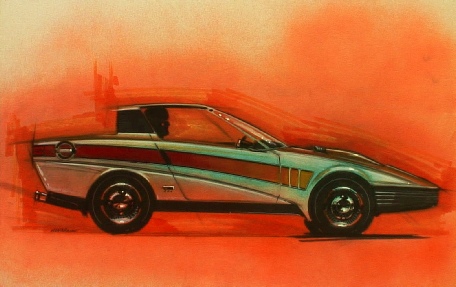 ____________________________________________________________________________________
____________________________________________________________________________________