THE ICONIC 70s WEDGE IS BACK!
BULLET RELOADED CAN ALSO BE PURCHASED AS TRIPLE DISC & QUAD DISC PACKS SEE THE FULL ORDER SCREEN FOR THE COMPLETE LIST OF OPTIONS OR PUCHASE THE BASIC DOUBLE DISC BELOW
Double DVD £19.95 Bullet Reloaded
BULLET RELOADED HAS BEEN PRODUCED IN NTSC FORMAT FOR WORLDWIDE PLAYBACK.
NO REGION CODES ARE APPLIED TO ANY TriumphDVD RELEASES.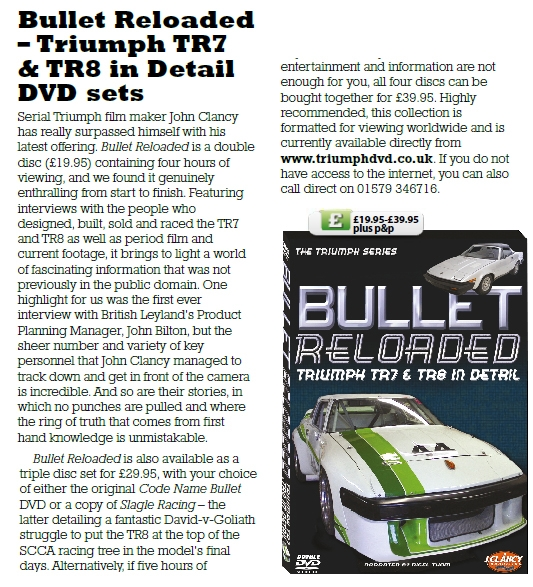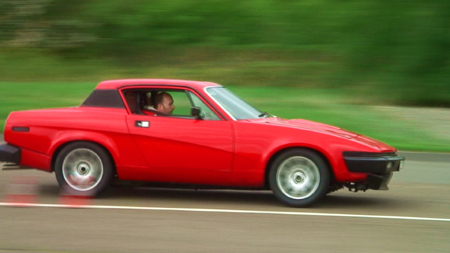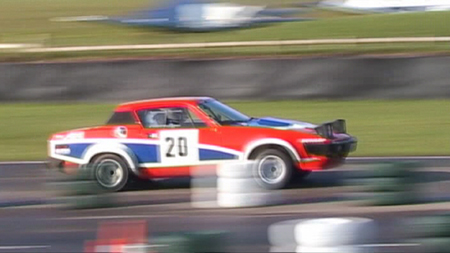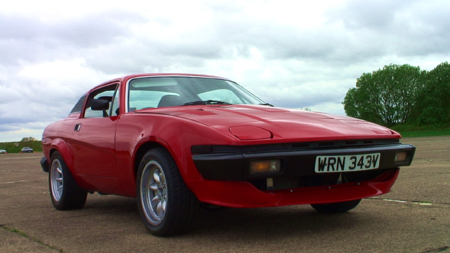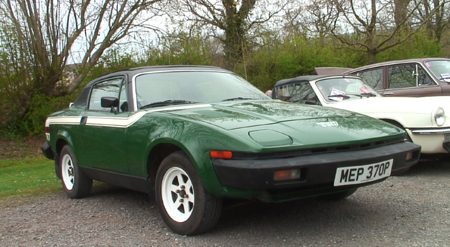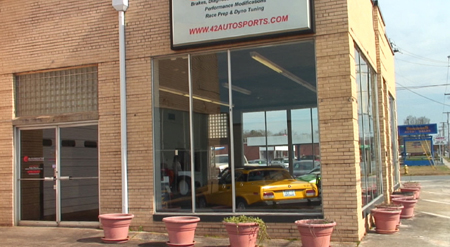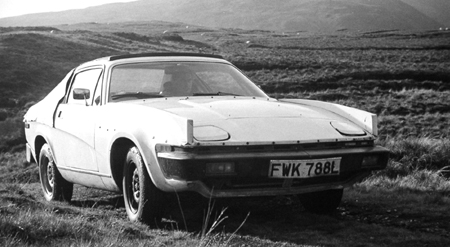 The original 2007 CODE NAME: BULLET DVD continues to be very successul. More than any other release, enthusiasts for the TR7 and TR8 range of cars have been demanding we follow it up. In particular more was wanted about the cars in America: specifically the racing programme where the cars enjoyed much success. Most famous in this area are the Group 44 Inc. racing wedges and so Bob Tullius is on hand to give us the inside story and talks us through the start of the TR7 programme all the way through the stunning TR8 IMSA GTO cars with which he had "more fun than anything else". Paul Brand, Group 44 Inc. PR Manager was there just as the TR7 was about to be launched and he talks us through the early days when the team collected one of the first pre-production shells and turned it into a race car.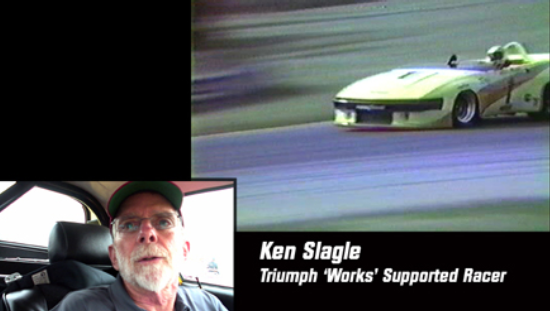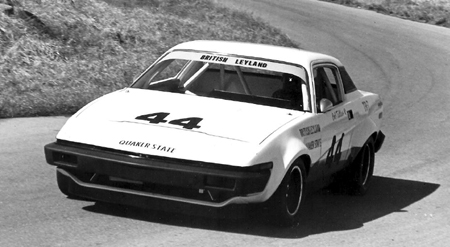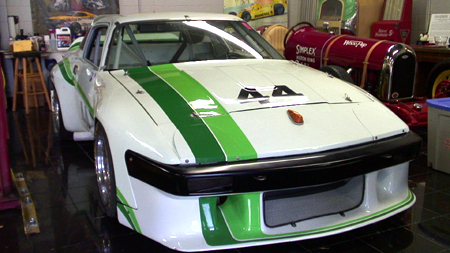 Ken Slagle was another very famous TR7 and TR8 factory supported racer and after years of struggling with the original TR7 and then the TR8 coupe he ultimately took Triumph's iconic wedge back to the top when he won the C Production national championship in his stunning TR8 Roadster in 1981. Ken gives us the low down on those halcyon days before we reunite him with his championship winning car at the collection of Triumph enthusiast Vernon Brannon.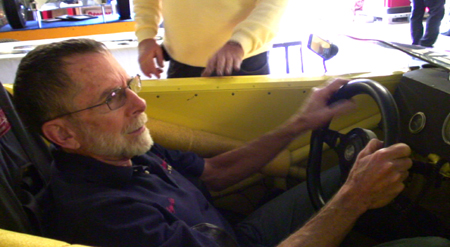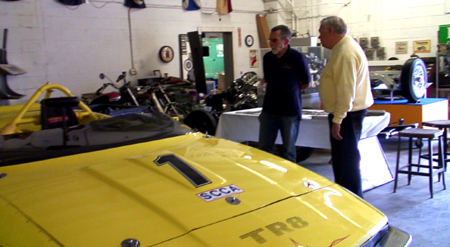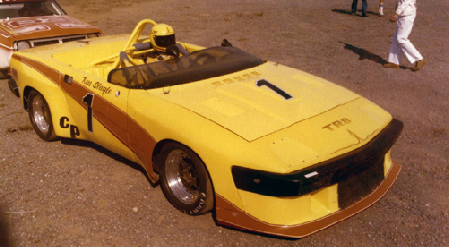 Featuring: Tony Lee - Triumph Chief Development Engineer
Ray Bates - Triumph Technical Engineer
Gordon Birtwistle - Triumph High Speed Development Engineer
Harris Mann - TR7 Stylist and Head of Styling, Austin Morris
John Bilton - British Leyland Product Planning Manager
Bob Tullius - Group 44 Inc. Team Manager and Race Driver
Paul Brand - Group 44 Inc. Public Relations Manager
Ted Schumacher - Triumph Racer and Triumph Specialist TSI Imported
Ken Slagle - Triumph USA Supported Racer
Mike Cook - Triumph USA Advertising and PR Manager
Graham Robson - Triumph Historian and ex-Triumph Competitions Secretary
Kas Kastner - Former Triumph USA Competitions Manager
John Ashford - Triumph Styling Studio
Richard Hunt - Triumph Styling Studio
Dave Keepax - Triumph Styling Studio
Ron Jesson - Triumph Emissions & Detox Controller (Speke No.2 Plant)
Norman Rose - Triumph Body Engineering Executive
Brian Culcheth - Triumph 'Works' Rally Driver
Bill Price - Triumph Competitions Manager and Deputy Comps. Manager
Den Green - Triumph Competitions Dept.
Brian Moylan - Triumph Competitions Dept.
Bob Whittington - Triumph Competitions Dept.
Gerald Wiffen - Triumph Competitions Dept.
Albert Tingey - Lucas Electrical (TR8 EFI Development)
And on disc 2, Tony Pond - Triumph 'Works' Rally Driver
More former Triumph personnel appear in this release than any previous documentary; engineers, stylists, designers, racers, rallyists and other 'works' supported personnel are on hand to tell us their side of the story and their own history with Triumph's last of the line sports cars. For the first time ever John Bilton has been interviewed and he is able to give us his unique insight into the TR7 and TR8 programmes from his position as Product Planning Manager. He also tells us categorically why these last mass produced British sports cars were really cancelled - facts certain to enlighten motoring journalists all over the world.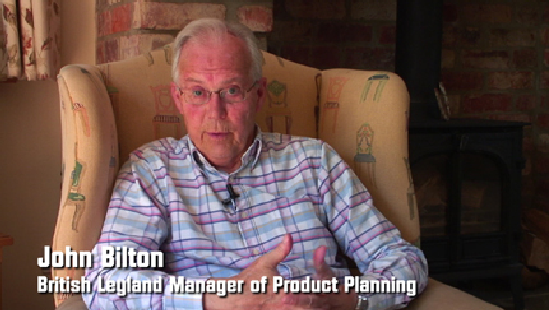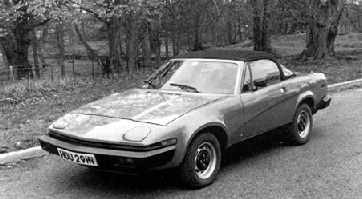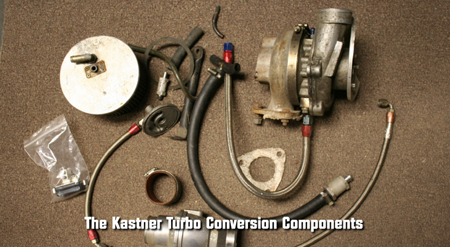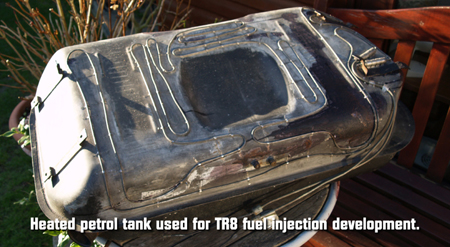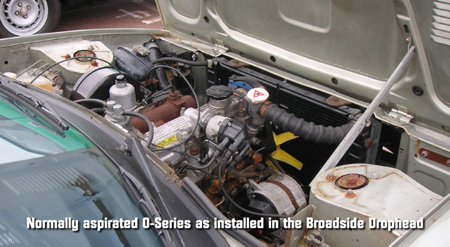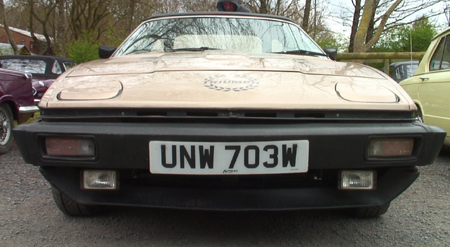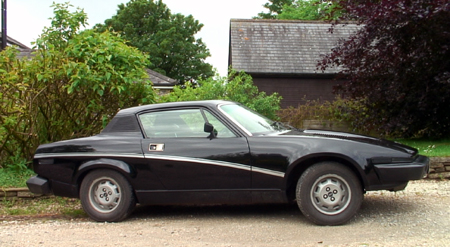 A WORLD OF WEDGES Part 1
1. Joe Renda (USA) with his extensive collection of TR7s and TR8s plus a few other Triumphs.
2. Jack Russell (USA) with his TR7 30th Anniversary Special Edition.
3. John Davies (UK) and his Grinnall TR7 V8.
4. Kevin Dempsey (USA), owner of the second factory produced TR7 Sprint and a genuine TR8.
5. John Lucas (UK) is the Technical Help Desk expert for the TR Drivers Club and interviewed in his TR7 V8.
6. Mike Cutmore (UK) and his immaculate TR7 Drophead.
7. Phil Horsley (UK), the Grinnall Registrar of the TR Register and owner of two last of the line Grinnall conversions.
8. Bill Warner (USA) owner of the second Group 44 Inc. TR8 IMSA GTO race cars.
A WORLD OF WEDGES Part 2
1. Brent Owens (USA) with his yellow TR7 fixed head.
2. John Wood (UK) current owner of the famous yellow TR7 Coupe automatic Triumph World cover car.
3. Jack McGahey (USA) with a quad of TR8s two of which were pre-production TR7 V8 coupes.
4. Joe Mahoney (USA) shows us his TR8 collection at the Little Dog Garage.
5. Troy & Penny O'Doherty (Australia) and their TR7 V8 rally car in action on the WRC in 2011.
6. David & Michael Auckland (UK) around the Prodrive test track in their TR7 V8.
7. Phil Hughes (UK) with his stunning red TR7 V8 Coupe.
8. Peter Ashmore (UK) and his recent introduction to TR7 ownership.
9. Tim Lanocha (USA) and the famous 'BULITTT' 1000BHP monster. Filmed by Hunter Kalman with suitable rock music from Condor. Stunning!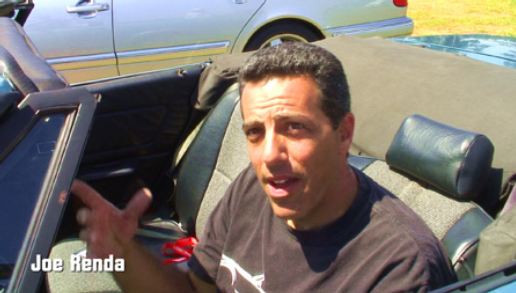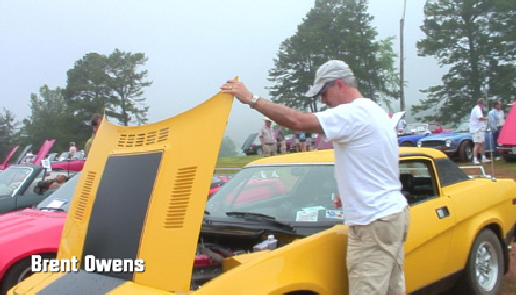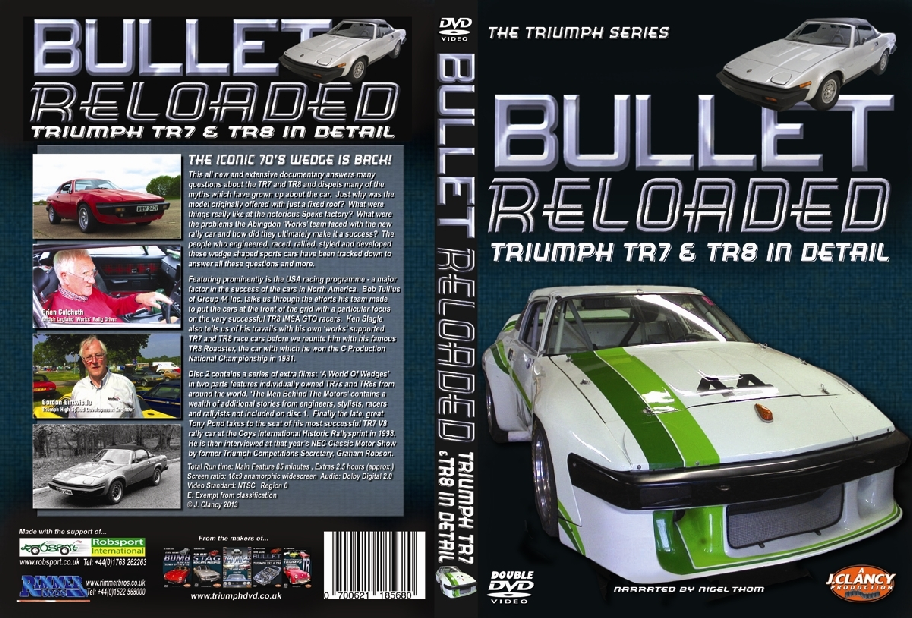 Many previously untold stories and revelations are detailed in this DVD along with much previously unseen archive film and photographs. Like the cars themselves, this production will prove to be historic.